At the moment we only accept longer reservations and group bookings.
Bathroom
Free Wifi
TV set
Balcony
Parking
Number of rooms
Apartment (3 Single beds)
---
The building has three floors. Guests can use WiFi, common kitchen, laundry room, and a lounge area with flat screen TV for free.
---
Motovilla offers even more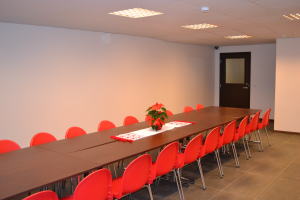 Party venue
The dining room for 35 people with the kitchen on the ground floor can be used as a party venue. Reserving whole house is needed, for residents only.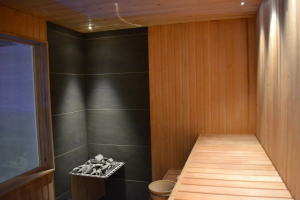 Sauna complex
Rental includes usage of the sauna, lounge (max 12 people) and jacuzzi. Reserving whole house is needed, for residents only.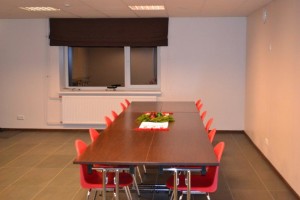 Conference room
Located on the second floor, the conference room has a beautiful view of the surrounding nature. Reserving the whole house is needed. We don´t rent conference equipment (computer/data projector).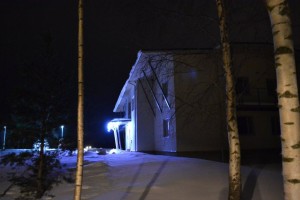 For business clients
Motovilla offers its contractual clients accommodation discount at 2020/21 from October to May, Monday to Friday, when staying for week. Depending on the number of people, accommodation in a triple room costs 80 (for one pax), 120 (for two) or 140 EUR (for 3) + VAT 9%. Please send us proposal request and our representative will be in touch with you.